Payment - Success
Thank you for your donation to The Royal and Ancient Golf Club Scholarship.
You will shortly receive an email from Stripe confirming your donation has been processed.  You will also receive a formal email receipt from The R&A Foundation confirming the details of your donation for your records. 
If you have any questions regarding the scholarship or your donation, please do not hesitate to contact us at foundation@randa.org or +44 1344 460000.

Thank you for your support,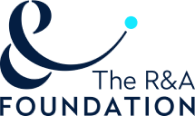 www.randa.org/Foundation